Winter Break in Panama City Beach Florida. When most people think of winter break, they envision snow-covered landscapes and cozying up by the fireplace. However, there's a hidden gem on the Gulf Coast of Florida that offers a unique and unforgettable winter break experience – Panama City Beach. While the rest of the country may be bundled up in scarves and mittens, Panama City Beach remains a haven of sunshine and adventure during the winter months. In this blog, we'll explore why Panama City Beach is the perfect destination for a memorable winter break.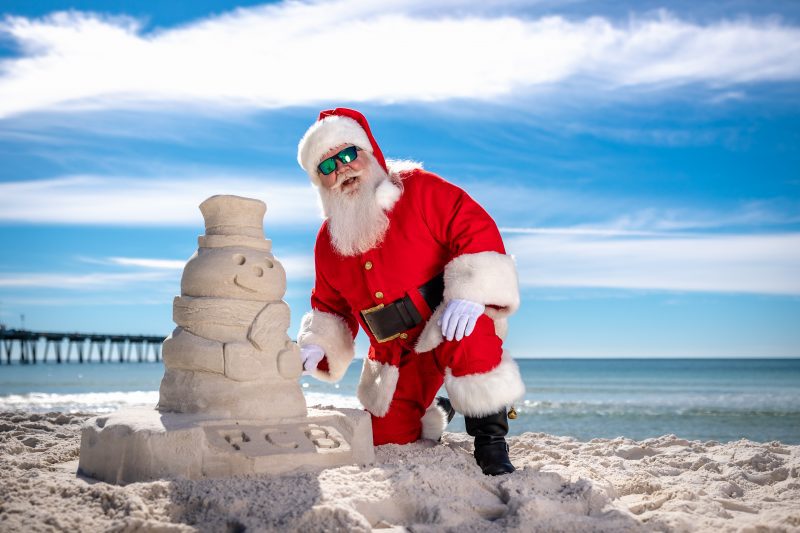 Winter Break in Panama City Beach, Florida
Mild and Pleasant Weather – One of the primary reasons Panama City Beach is an excellent choice for a winter break is its climate. Unlike many other destinations during the winter, Panama City Beach boasts mild and pleasant weather, making it an ideal escape from the cold. With average temperatures in the 60s and 70s Fahrenheit (15-25°C), you can comfortably wear shorts and flip-flops while enjoying the beach and outdoor activities.
Pristine Beaches – Panama City Beach is renowned for its sugar-white sand and crystal-clear waters. During the winter months, the beaches are less crowded, allowing you to fully embrace the beauty of this natural wonder. Stroll along the shoreline, collect seashells, or simply bask in the sun while listening to the soothing sounds of the waves. You may even spot dolphins frolicking in the Gulf of Mexico.
Water Adventures – If you're an adventure enthusiast, Panama City Beach has you covered. Even in the winter, you can enjoy various water-based activities. Try your hand at paddleboarding, kayaking, or jet skiing. Thrill-seekers can even go parasailing or take a boat tour to explore the area's diverse marine life and ecosystems.
State Parks and Natural Wonders – Panama City Beach offers more than just sun and sand. The region is home to several state parks and natural attractions that are perfect for exploration during your winter break. St. Andrews State Park, with its hiking trails, fishing spots, and snorkeling opportunities, is a must-visit. Take a day trip to Econfina Creek Water Management Area, where you can paddle through crystal-clear spring-fed waters surrounded by lush vegetation.
Delicious Dining – Indulge in delectable seafood and other culinary delights at the local restaurants. Whether you're craving fresh Gulf shrimp, oysters, or a juicy steak, Panama City Beach has a diverse dining scene to satisfy your taste buds. Don't forget to try some Southern specialties like fried green tomatoes and gumbo.
Festivals and Events – Panama City Beach hosts various events and festivals throughout the winter season. The annual Panama City Beach Marathon in December attracts runners from all over the country. There are also holiday-themed events, such as Christmas lights displays and New Year's Eve celebrations, providing a festive atmosphere.
Accommodations and Rentals – During the winter months, you can often find excellent deals on accommodations and vacation rentals in Panama City Beach. Whether you prefer a beachfront condo, a cozy cottage, or a luxury resort, you'll have plenty of options to choose from to suit your budget and preferences.
If you would like to find a great deal on a beach house rental on Panama City Beach, check out Panama City Beach House Rentals. 
While Panama City Beach may not be the typical winter break destination, it offers a unique and unforgettable experience for those seeking warmth, adventure, and relaxation during the colder months. With its mild weather, pristine beaches, outdoor activities, natural wonders, delicious cuisine, and exciting events, Panama City Beach is a hidden gem waiting to be discovered by winter travelers. So, if you're looking to escape the winter chill and embrace the sunshine, consider Panama City Beach for your next winter break getaway. It's a place where you can create lasting memories under the warm Florida sun.